CUSTOM LAUNDRY ROOM & MUDROOM CLOSETS
Frequently located together at a home's back entrance, laundry rooms or mudrooms are valuable, multi-purpose spaces. They're often the main entrance to a home for family & friends, making messes common. Your space can become disorganized quickly without a good storage system.
Prevent chaos with a clean & welcoming space where coats, scarves, backpacks & sports equipment all have their practical place instead of piling up. Create a custom organization solution to turn the mess around and reclaim your laundry or mudroom for your own needs. With a huge array of accessories & add-ons from which to choose, the possibilities for your design here at Top Shelf Closets are practically endless.
Choose cabinets in any number of colors and materials; shelving to conform to your laundry machines, doors & sinks; built-in benches; shoe closets & more.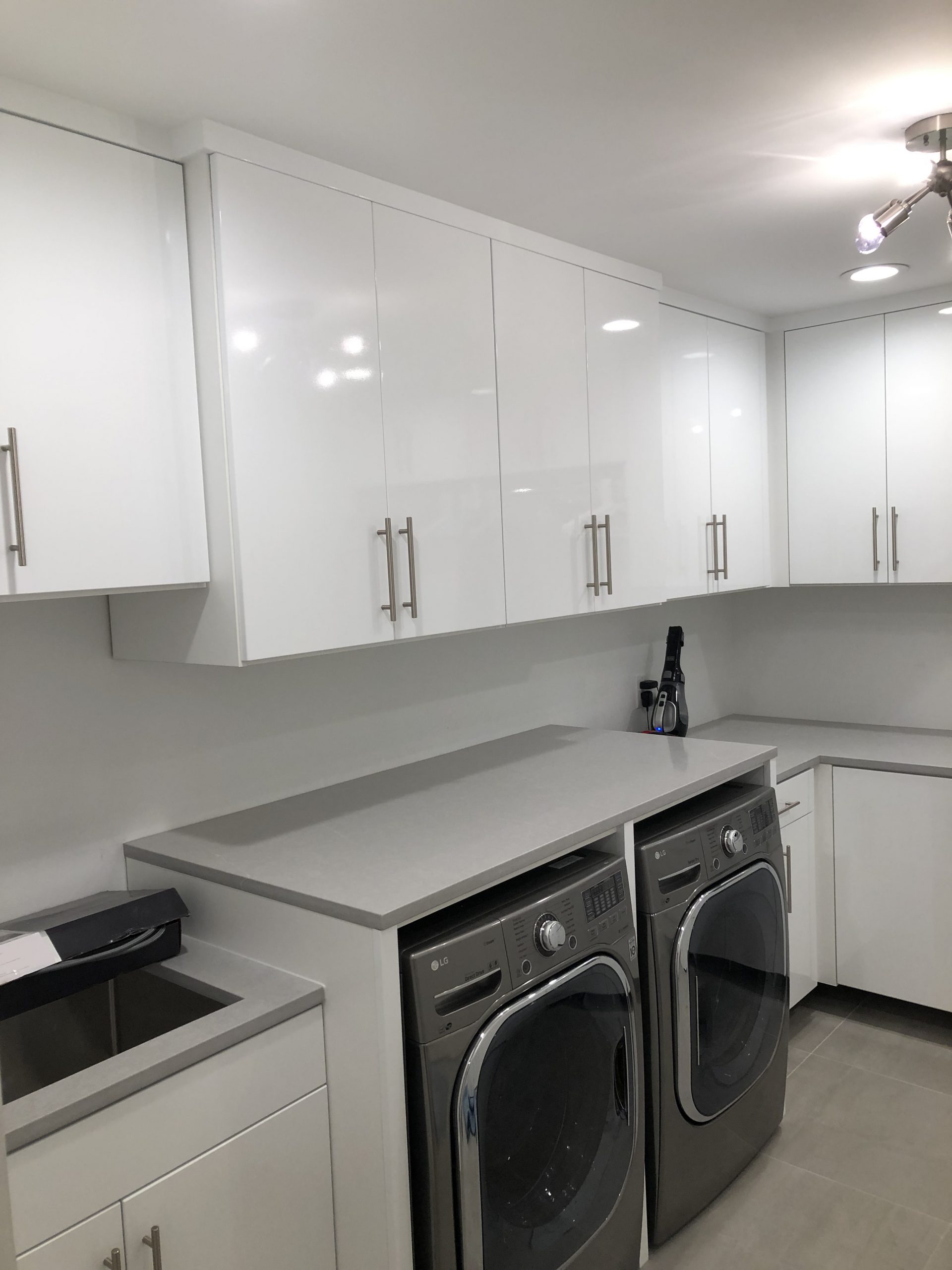 Common Laundry & Mudroom Organization Accessories
These are just some of the countless options you have when designing your next laundry room or mudroom storage solution with us.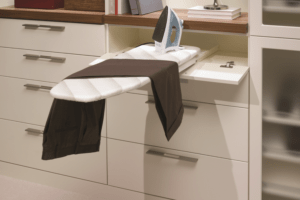 Pull Out Ironing Rod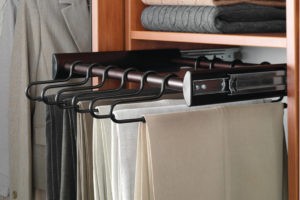 Pull Out Clothing Rack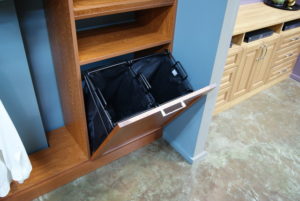 Roll Out Hamper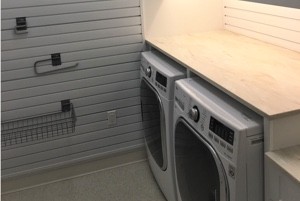 Slat Wall
INTERESTED IN LEARNING MORE? CONTACT US TODAY!