SPECIALIZED STORAGE SOLUTIONS
Use your space to its fullest potential & ensure easy access to the items you use every day with a variety of custom pantry solutions from Top Shelf Closets. We'll help you create sliding storage shelves & baskets for food, drawers for concealed storage, built-in wine racks and integrated countertops for a convenient food prep space. Maximize the utility of your walls & doors and increase the visibility of your pantry shelves with our pantry & shelf organizers.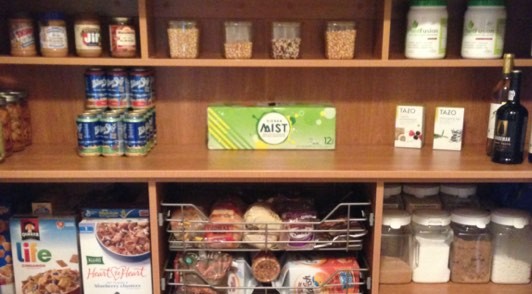 VIEW OUR PAST PANTRY PROJECTS
Browse this gallery of pantries we've worked on to get a sense for our capabilities. We take pride in our ability to help customers create any space they can imagine.
INTERESTED IN LEARNING MORE? CONTACT US TODAY!