CUSTOMIZE YOUR HOME OFFICE OR ENTERTAINMENT CENTER
Working from home can be convenient but not without proper organization to keep you focused & productive. Create the right home office workspace with solutions from Top Shelf Closets. Designed with style & maximum efficiency in mind, you can mix and match shelving, cabinets, and more to create the ideal remote workspace.
We also specialize in organization for your home entertainment system. We'll partner with you to design customized furniture for your TV, electronics, sound system, and more.
Work with our team of knowledgeable designers to find the designs and accessories that best suit your needs, budget & personal taste.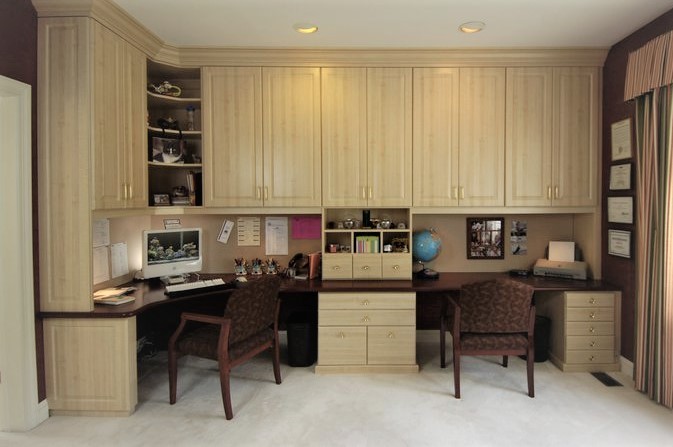 VIEW OUR PAST Office and Media Projects
Browse this gallery to get a sense for our capabilities. We take pride in our ability to help customers create any space they can imagine.
INTERESTED IN LEARNING MORE? CONTACT US TODAY!